The goal of the Giardia in Dogs site is to provide up to date, concise and accurate information about this parasitic dog disease. We believe that the key to long dog health are educated pet parents. Our best day is when you are able to have an informed and productive conversation with a local Veterinarian that is in the best position to understand the unique health needs of your specific pet.
We employ professional researchers, editors and a veterinary consultant to ensure that information provided is easy to understand and accurate. It is our practice to indicate those steps that you can take at home, as well as therapies that require a prescription. All material is referenced to the source so that readers can do their own exploration of any subject.
In the case of a suspected medical emergency please contact your local emergency medical center. An emergency includes any sudden changes in your dog's behavior, visible neurological or respiratory problems, or a disease or illness that lasts longer than a day.  When in doubt, call or visit the Veterinarian.
The Giardia in Dog's Team
The team that created this website views this as a labor of love since we all have a passion for dogs, cats and other small pets.
The Team:
Publisher: Jeff Grill

If there was a definition of dog enthusiast, Jeff would fit the bill. When Jeff's dogs have a health issue, the first thing he does is visit the Veterinarian, and the second is to build a website to help other pet parents.
Google+
LinkedIn
Facebook
Email
Co-Publisher and Editor: Cathy Doggins
Cathy spends countless hours volunteering in dog shelters and in caring for her human and small pet family. In Cathy's house there is a pet in every room. She is locally known as a leading small pet advocate and has written and curated thousands of articles on the subject.
Google+
LinkedIn
Facebook
Email
Veterinary Reader Question and Answer Editor: Jennifer Coates, DVM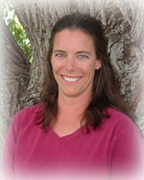 Jennifer Coates, DVM is a licensed Veterinarian and well known author. She answers all reader questions sent to Giardia in Dogs to ensure that information provided is up to date and accurate.  She is the author of the book Vet-Speak Deciphered for the Non-Veterinarian, a valuable skill in helping the many caregivers that write to the Dog Health Handbook. Dr. Coates is licensed in the State of Colorado, Idaho, Wyoming and Virgina, and is a graduate of VA-MD Regional College of Veterinary Medicine.
Editorial Assistant: Christine Joy Liston
Besides being a dog lover herself, Christine is the glue that keeps the Dog Health Handbook together. Whether coordinating reader mail, or posting the latest dog health news, Christine stands at the ready. To Christine, this is more than a job, but a way to stay educated about caring for her own dog. We are lucky to have someone so dedicated.
Address and Company Location:
Web Ventures
d/b/a Giardian in Dogs
Wilson Place
Plainview, New York 11803
Phone:    (516) 336-9486
Email:     jeff (at) jeffgrill.com